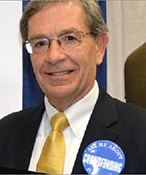 The Adrian Kiwanis Ted Durst Trailhead Park will be completed and ready for the public in Spring 2015 thanks to a unique partnership and a cutting edge way to raise funds.  The City, together with the Adrian Kiwanis Club, utilized a program introduced this year by the Michigan Economic Development Corporation (MEDC).  The MEDC partnered with the Michigan Municipal League (MML) and a Michigan crowdfunding website company, Patronicitiy, to bring the process known as donation crowdfunding to municipal projects all over Michigan.
In the case of the trailhead park, the Adrian Kiwanis Club and the City had pooled funds to raise approximately $105,000; the total cost of the park came to $155,000.  In order to raise the remaining $50,000, the club and the city proposed to the MEDC if the community could raise $25,000, the MEDC would match that amount and complete the funding required to build the park.
 The day before Thanksgiving, the campaign reached its goal of raising $25,000, and the MEDC will be forwarding a check for the balance of the funds.  120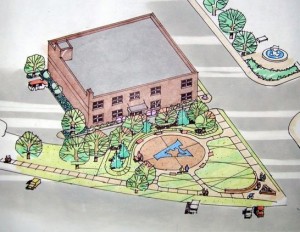 individuals and businesses contributed to the campaign, with donations ranging from $10, to $2,000.  Adrian is proud to be one of the first to successfully utilize this unique program.
The Ted Durst Trailhead Park sits on the Kiwanis Trail where the trail crosses West Maumee on the western edge of downtown Adrian.  The park is designed to provide an easy way for trail users to get to and from downtown Adrian, and to provide a great gathering and resting place for the community.  The park will feature benches, plantings and a large concrete pad with the City Maple Leaf logo at its center.
The Kiwanis Trail is over 20 years old and was one of the first rails-to-trails projects in Michigan.  It provides a beautiful path to many of Adrian's parks and features great views of the River Raisin, as well as a great way to view many interesting and attractive places along its 9 mile route.
Chris Miller is the Director of Economic Development and the Downtown Development Authority for the City of Adrian.  He was instrumental in helping create and pass the MILE Act and frequently speaks for the League on the topic.
Adrian Succeeds in Public Spaces Community Places Crowdfunding Campaign!