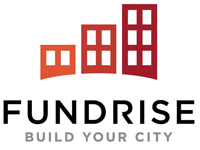 Fundrise is the leading online real estate investment and crowdfunding platform. Currently supporting over 240 active real estate companies with more than $47 Billion of assets under management, Fundrise was founded in 2010 with the mission of making real estate investment accessible to everyone.
Utilizing its proprietary technology platform, Fundrise reduces the costs associated with traditional real estate investment by cutting out unnecessary middlemen and making the process more efficient. This innovative new model makes the process of investing in real estate simple and more cost effective, ultimately driving higher-returns for investors and providing affordable capital for developers.
Fundrise is launching several projects in Michigan in Summer 2014 with the goal of giving Michigan residents, for the first time ever, a chance to invest in attractive real estate opportunities.
---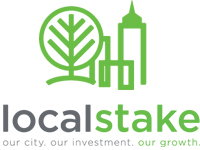 Localstake is an investment crowdfunding platform that startups and small businesses use to raise funding from investors in their community. Its mission is to help growing businesses more efficiently and effectively connect with capital from local investors. With investment minimums as low as $250, Localstake provides investors of all wealth backgrounds the ability to invest in what they know best: local businesses.
The first company to use Michigan's new investment crowdfunding laws, Tecumseh Brewing Co., raised $175,000 in 45 days using the Localstake platform to connect with local investors.
To learn more about businesses from Michigan on Localstake, visit CrowdfundingMI's page on Localstake.