Michigan Entrepreneurs: Investment Crowdfunding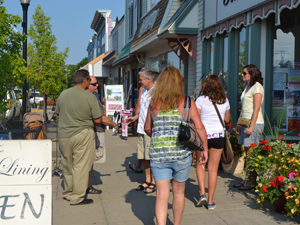 Michigan entrepreneurs have access to one of the most progressive investment crowdfunding opportunities in the nation. For those looking to start a new venture, grow an existing business, or invest in real estate, investment crowdfunding offers an effective alternative to traditional funding. Crowdfunding provides access to capital from local investors and affords the added benefit of growing your local network of supporters as you grow your business. Through investment crowdfunding, you have the opportunity to validate your idea, develop a firm proof of concept for traditional funders, and generate customers and commitment before launching. See our FAQ page for more information about how investment crowdfunding works.
Need some inspiration? Learn about how Tecumseh Brewing Company raised $175,000 and check out the state's list of completed investment crowdfunding projects here.
Case Study: Tecumseh Brewing Company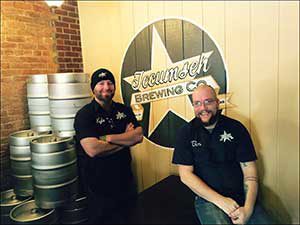 When the owners of Tecumseh Brewing Company in Tecumseh, MI exhausted traditional lending and seed funding for opening their business, they turned to the community. Owners held a beer tasting to get to know potential patrons and share their business plan. In just a few weeks, Tecumseh Brewing raised $175,000 from 21 Michigan residents who now have a financial stake in the company. Find out how they did it here.
---
Public Space & Community Projects: Crowdfunding & Crowdgranting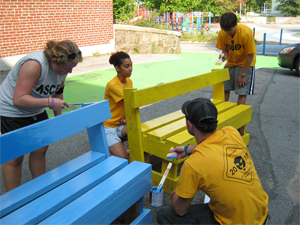 The Public Spaces Community Places (PSCP) program is a partnership between the League, MEDC, and crowdfunding platform Patronicity. The goal of the program is to fund public space projects like plazas, greenspace, access to public amenities, farmers markets, and other place-based initiatives. Qualifying communities can raise local money toward the project and get a matching grant from MEDC up to $50,000. In just over two years, PSCP has helped fund more than 100 Michigan projects and raised more than $3 million. Download a copy of the application guide here and learn more about the opportunity on Patronicity's website.
Case Study: Ironwood Art Park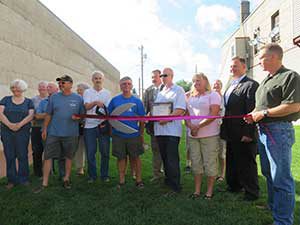 A lot had been sitting vacant for years in downtown Ironwood. Through a civic engagement process, residents identified a need for a public gathering space and a desire for more local art, so it didn't take long for the city to connect the dots. Ironwood convened a leadership committee composed of municipal officials, the Downtown Development Authority, an arts nonprofit, and local artists to create a plan and funding strategy for the future art park. The committee worked with Patronicity to launch a PSCP crowdgranting campaign and raised more than $15,000 locally and received a match from MEDC and MSHDA. Find out how they did it here.